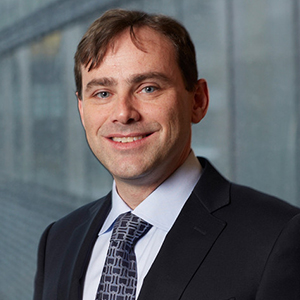 Dr. Solit is a medical oncologist and laboratory scientist. As a member of the Genitourinary Oncology Service, he specializes in treating cancers of the prostate, bladder, kidney, testis, and other related cancers. He treats his patients with chemotherapy, targeted therapies, immunotherapy, or combinations of these drugs, and he works with other cancer experts including surgeons and radiation oncologists to develop an individual treatment plan for each patient.
He is very involved in clinical trials, particularly those of targeted drugs known as kinase inhibitors, which block pathways inside cancer cells that cause the cells to grow or spread. One area of focus in his research is studying patients who are known as extraordinary responders. These are people with difficult-to-treat cancers who are found to respond exceptionally well to a new drug, even though that drug does not work in most people with the same disease.
His laboratory in the Human Oncology and Pathogenesis Program at Memorial Sloan Kettering completed the first whole-genome analysis of a patient with bladder cancer. This patient had a complete and durable response to a novel targeted drug that was effective in only a small minority of patients. By performing this analysis, Dr. Solit and his colleagues were able to determine what was genetically unique about this patient's tumor. They are now testing the same drug in other patients whose tumors have a similar genetic profile.
As the Director of the Marie-Josée and Henry R. Kravis Center for Molecular Oncology (CMO) at Memorial Sloan Kettering, he also leads a multidisciplinary team of clinicians, geneticists, bioinformaticians, and laboratory scientists. The mission of the CMO is to integrate molecular and clinical information to develop therapies that are individualized to each patient's cancer. Dr. Solit brings extensive knowledge in the oncology space to the Fore scientific advisory board.